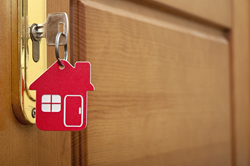 Bay Village Locksmith Residential Services
Bay Village Locksmith offers our customers the finest-quality locksmith services for every residential need, and at very reasonable rates.
The professional residential locksmith experts here at Bay Village Locksmith work around the clock for you, so we can be available to help you wherever you may live in Bay Village, Ohio.
When you get locked out of your place, you don't want to wait at all to get back in. It's definitely a frustrating interruption to your day! Don't even think about breaking a window! We will provide you with the best in residential locksmith services, 24/7!
All our residential locksmiths are local to Bay Village, Ohio, and each possesses a license and insurance. Furthermore, every one of us is also bonded, certified, and background-checked. Truly, our vast expertise means we are the best to handle any residential need that may occur in keys and locks.
Call now! (440) 969-6264
Bay Village Locksmith gives you an endless array of choices when it comes to residential locksmith services:
residential emergency lockout help, 24/7
open your door if you are locked out
household re-keying
make master keys
pulling out stuck & broken keys
garage, gate, & fence locks
peepholes
lock upgrades to bump-proof locks
installing deadbolts
lock repairs
change-outs for your household locks
home safes for valuables & important papers
installation of high-security locks
installing an intercom system
…and much more!
Truly, at Bay Village Locksmith, superior-quality residential customer service is key!
Looking for a residential locksmith service you can't find here? Bring all your questions to us. We are sure we can handle that, too.
CALL US TODAY (440) 969-6264